A couple weeks ago I posted over at
Crystal's Craft Spot
a fun tutorial on how to make washer necklaces - something my daughter and I have fun doing together... Thought I'd post here in case you missed it... Enjoy!
Items needed:
- Washers (you can get them from any hardwood store for CHEAP - I paid around 20 cents each for mine!)
- Glassy Accents (you can find it in the scrapbook section at Hobby Lobby - I used a coupon for mine!)
- Scraps of scrapbook paper
- Mod Podge
First trace your washer on the back-side of the scrapbook paper...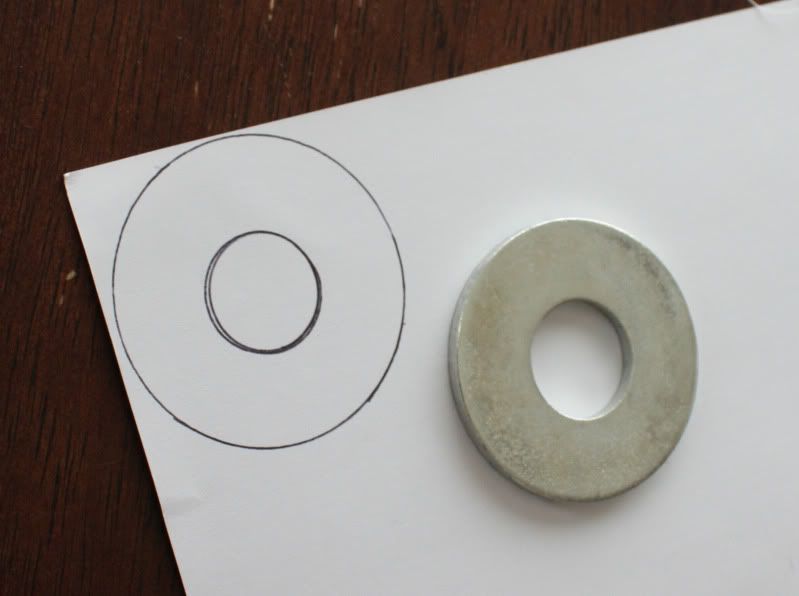 And cut out... When cutting the outside, cut just inside the line so that the paper is JUST a BIT smaller than the washer...
To cut the inside out, I slightly fold the paper (don't crease) and snip a little slit in the middle. Then I turn it 90 degrees, SLIGHTLY fold it, and snip another little slit... This gives me an "x" to put my scissors in to cut the hole...
Then I cut just a bit on the OUTSIDE of the circle so it's just a LITTLE on the inside of the washer...
I then paint the washer with Mod Podge...
And did I mention that this is a great project to do with your kids? My daughter LOVES it!!!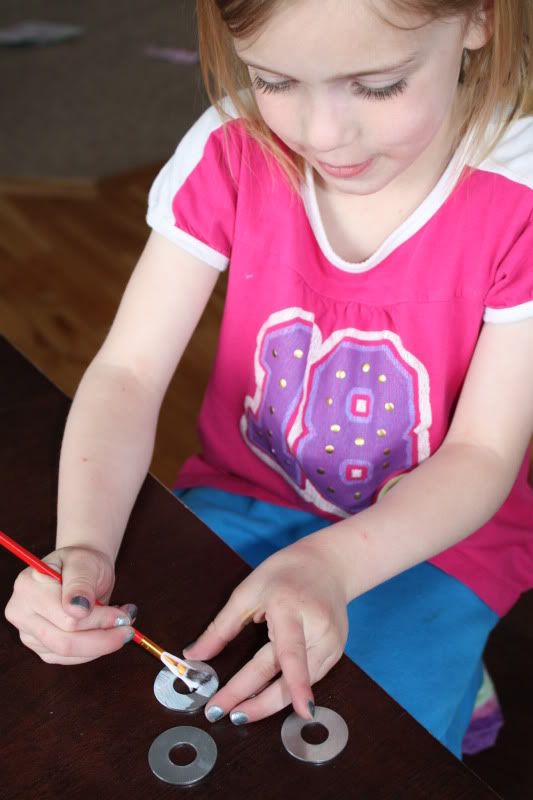 And then you glue your paper on...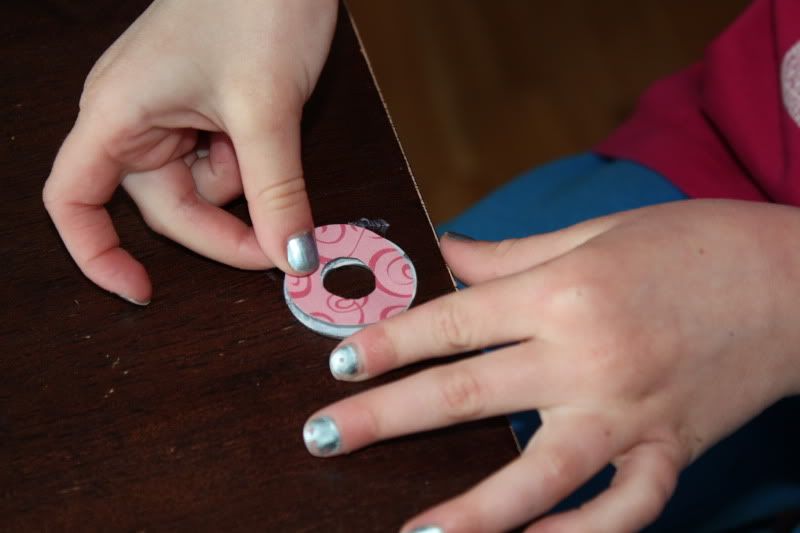 At this point, you can take some sandpaper and sand any edges of the paper off if they are a bit too big for the washer... but if you cut just on the inside of the lines, then you probably won't need to...
Then you let the glue dry...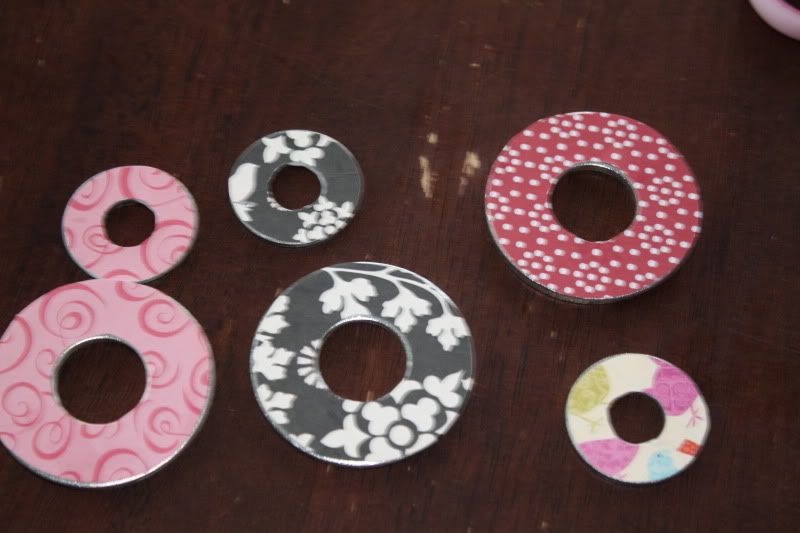 Once dry you can take your Glassy Accents...
...and coat the top of the scrapbook paper. I like to do mine pretty thick - don't worry, it will dry clear...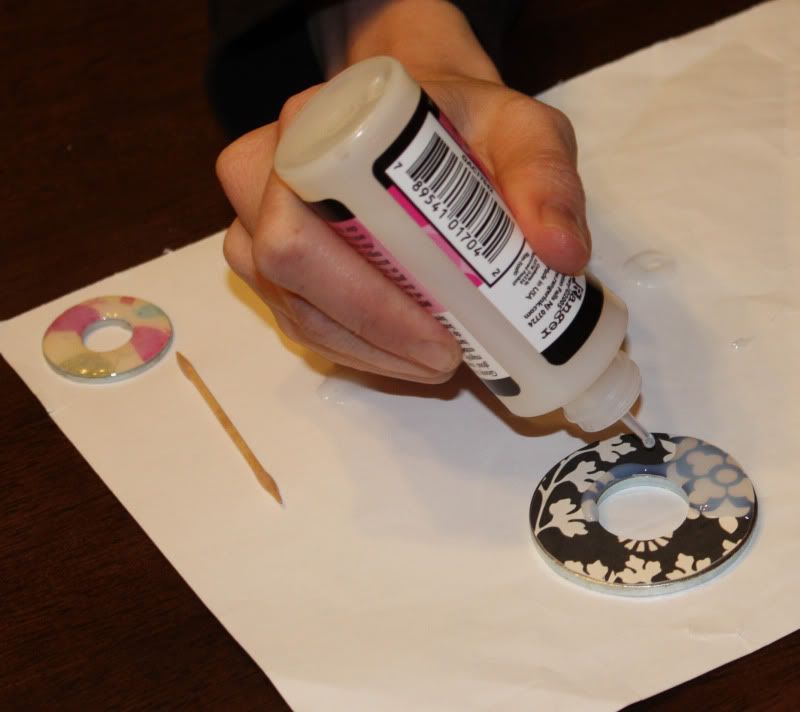 Let dry for 48 hours (I know - PATIENCE!!!) and then thread the cording through...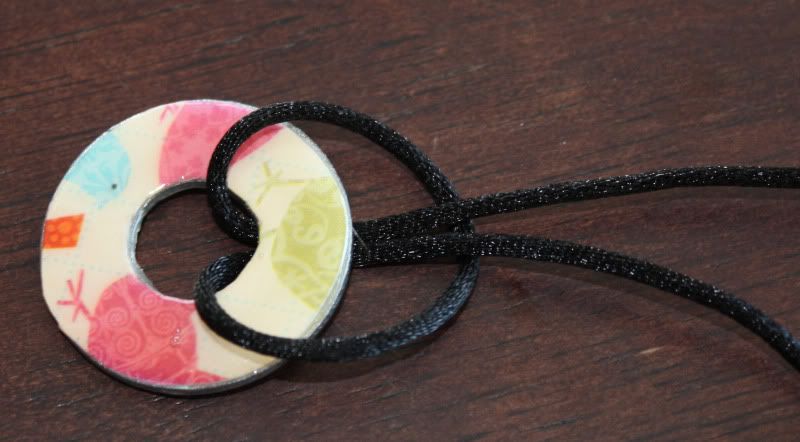 You can hold it up to measure how long you want it to be, and then tie it off...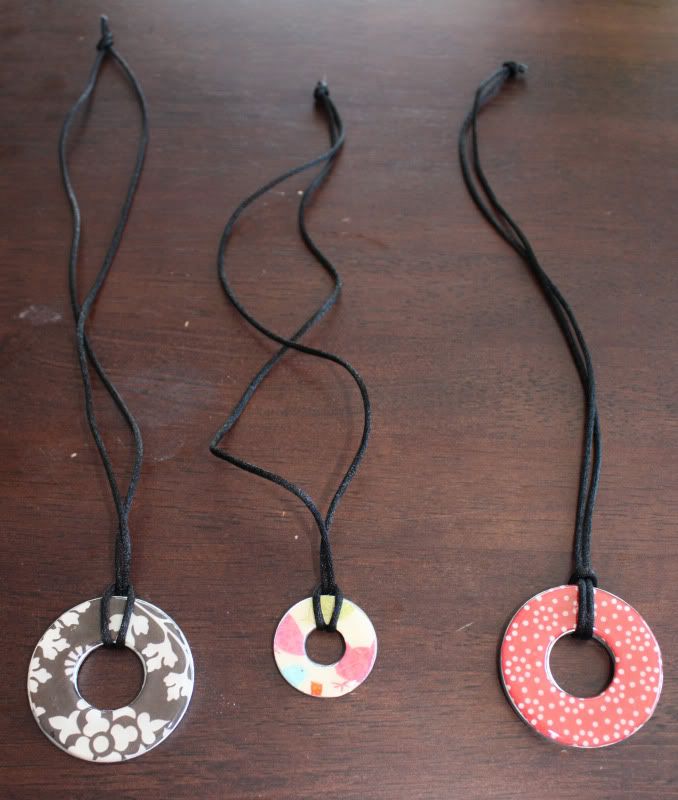 And there you have it!
Oh, but you may want to watch the baby or she might be unraveling your cording... lol