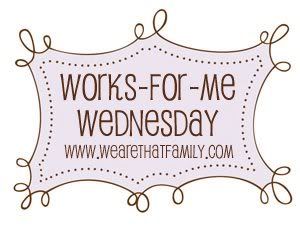 I am the WORST at taking care of my shoes! I must drag my feet or something when I walk because my boots and dress shoes are ALWAYS needing to be polished! The toes are always worn out and scuffed...
I remember watching my dad polish his shoes all the time growing up and there has been MANY times that I have thought to myself that I need to have him show me what to do, but to be honest... I have NO idea how to polish shoes and don't have any shoe polish - even if I did know how!
Well, I have some black boots that I LOVE but haven't worn for awhile because the toes are SO bad it's embarassing! So this week I decided I'd try to take a black sharpie marker to them...
I LOVED the results! Why didn't I do this MONTHS ago?!?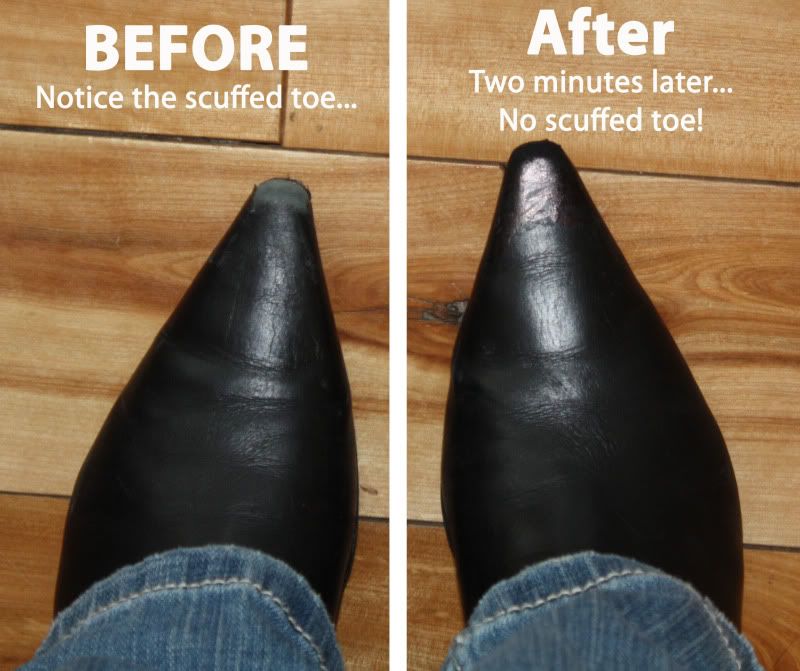 Yeah, if you look real, REAL close you can tell that it isn't the same color - but who's going to be getting down on the ground looking at my boots?
Now to find a brown marker that will work on my brown boots...